Sports »
Scuba diving »
Tanks »
Accessories »
Divesoft
Silencer
Price
$
+ delivery costs
Availability
Immediately
Detailed availability
Location
Store (Helsinki)
: Diving section
Reviews
Product description
Silencer for air draining from diving tanks. Anyone who has ever had to drain residues of an old breathing mixtures know how hard it is to keep the hiss of the air to a bearable level even when draining the air relatively slowly.

The silencer is attached to the tank valve and enables draining of the old air within minutes even in a room or on a boat. Thanks to an efficient lowering of the sound level the noise does not exceed the level at which it would hinder having a conversation anywhere near the tank.
The approximated size of the packed product or the sales package is 110 x 90 x 65 mm.
Weight
0.242
kg (Includes the weight of the sales package if present)
Country of origin
Czech Republic
Comments
Add a comment
Brand

Products that have often been purchased with this product: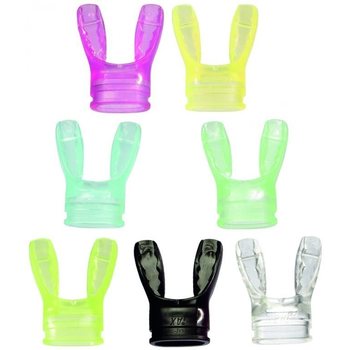 Mares Jax Mouth Piece
$
(14)