Sports »
Outdoor activities »
Hammocks etc. »
Hammocks »
Accessories »
Hammock Warmers and Insulation »
Hennessy Hammock
Supershelter four season insulation system for Explorer Deluxe Asym
Price
$
+ delivery costs
Availability
This product is not for sale at the moment.
Detailed availability
Notify me when this product is in stock again
Product description
Package includes UnderCover, UnderPad

Hennessy Hammock users have been continually encouraging us to come up with a Hennessy designed solution to the insulation issue. Hennessy Hammock users have generously shared many of their ideas with us. We have received many letters and photos of insulation ideas for the hammock which range from super-simple, ultra -low-tech inflated garbage bags and bubble wrap to more beautiful and ingenious high-tech solutions such as down quilts with differentially radiused baffles which would likely retail for more than the hammock if they ever went into production.






Weight
0.57
kg (Includes the weight of the sales package if present)
Warranty
12 month(s)
Comments
Add a comment
Opinions
Brand

Products that have often been purchased with this product: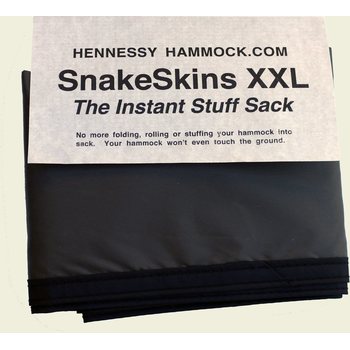 Hennessy Hammock Snake Skins
$
(23)