Sports »
Outdoor activities »
Hammocks etc. »
Hammocks »
Accessories »
Ropes »
Amazonas
Microrope
Price
$
+ delivery costs
Availability
This product is not for sale at the moment.
Detailed availability
Notify me when this product is in stock again
Reviews
Product description
The even lighter and even stronger rope set for travelling: The two pre-knotted ropes and the handy holding pin altogether weigh a mere 180 g, but carry 120 kg! The patented locking pin made from aluminium lets you adjust the rope quickly and serves as a practical connection to the hammock loop at the same time – push it through and it will put itself diagonally and latch into place.
The approximated size of the packed product or the sales package is 240 x 140 x 60 mm.
Weight
0.18
kg (with sales package 0.23 kg)
Comments
Add a comment
Brand

Products that have often been purchased with this product: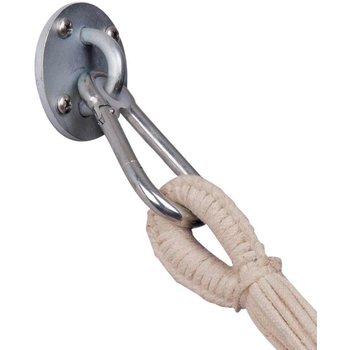 Amazonas Easy+ koukku
$
(1)