Tactical Line »
Shoes »
Mid Cut »
Lowa
Innox GTX® Mid TF
Price
€
+ delivery costs
Outlet prices available
122.65 €
Availability
Immediately
. You can only order items we have in stock.
Notify me when this product is in stock
Location
Store (Helsinki)
: Law enforcement - Back floor, Stock
Reviews
Description
Lightweight support with a form-fitting wrapped upper. Built on our injected Dura™ PU midsole and PU MONOWRAP® frame construction for stability. Made with a NXT sole for traction and durability. Great for moving quickly. Durably waterproof/breathable. 100% vegan.
Upper Material Synthetic
Construction Slip Lasted - Injected PU Midsole
Lacing Hardware Eyelets
Lining GORE-TEX®
Monowrap Frame® MONOWRAP® Stability Frame
Insole Atc Footbed
Midsole Double Injection DuraPU™ with DynaPU® shock absobing zones
Sole LOWA NXT
Stabilizer Soft
Country of Origin Slovakia
Weight Per Pair (lb) 2.02
Resolable No
Weight
0.15
kg (The product may have a light retail packaging.)
Country of origin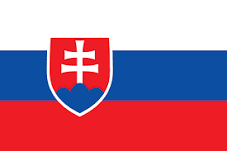 Slovakia
Comments
Add your own comment
Brand