Tactical Line »
Shoes »
Mid Cut »
Lowa
Innox GTX® Mid TF
Price
€
+ delivery costs
Outlet prices available
134.61 €
Availability
Immediately
. You can only order items we have in stock.
Notify me when this product is in stock
Reviews
Description
Lightweight support with a form-fitting wrapped upper. Built on our injected Dura™ PU midsole and PU MONOWRAP® frame construction for stability. Made with a NXT sole for traction and durability. Great for moving quickly. Durably waterproof/breathable. 100% vegan.
Upper Material Synthetic
Construction Slip Lasted - Injected PU Midsole
Lacing Hardware Eyelets
Lining GORE-TEX®
Monowrap Frame® MONOWRAP® Stability Frame
Insole Atc Footbed
Midsole Double Injection DuraPU™ with DynaPU® shock absobing zones
Sole LOWA NXT
Stabilizer Soft
Country of Origin Slovakia
Weight Per Pair (lb) 2.02
Resolable No
The approximated packaged size or the size of the product's package is 300 x 130 x 350 mm.
Gender
Men
Water resistance
Gore-Tex / corresponding
Weight
0.15
kg (The product may have a light retail packaging.)
Country of origin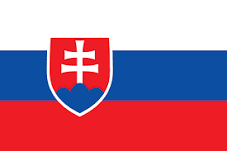 Slovakia
Comments
Add your own comment
Brand