UST
Ultimate Survival Technologies offers a full range of products for survival situations and emergency preparedness. From back-country rescue to home power outages, we are continually innovating and adding new items to our best-selling UST line of patented one-handed fire starters, cutting tools, signaling devices and survival tools. With the introduction of the amazing 30-DAY™ Flashlight, UST continues to be the leader in long-life LED lighting, offering the best lanterns and personal safety lights on the market. We also provide Fire Starters and Waterproof Lighters, as well as our innovative ParaTinder paracord, for those who prefer to get their visibility via campfire.
UST is the leader in products and technology for work and play in the outdoors. From Survival Kits to weather storms of all kinds to our Camp Kitchen to help outdoor adventurers relax with a great meal, we've got everything necessary for both getting in gear and kicking back.
For the adventures headed way off the beaten path, UST offers a full line of Survival Accessories and First Aid products to get them back safely. From Navigation technology to show the way to Signal Devices to be seen when something goes wrong, UST makes sure high adventurers never end up high and dry.
www.ustbrands.com/
Tuotemerkin kaikki tuotteet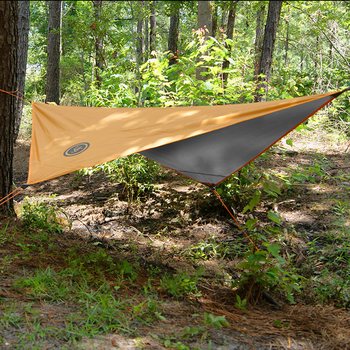 UST All-Weather Tarp 2.4x1.8
$
(3)
Heti varastossa