Emmebi
Emmebi is proud to present the latest ranges of gun and special cases.
More than 130 models are designed and manufactured in their own laboratory to meet the requirements of hunters and shooters who need to carry safely and smartly their sporting guns, as well as fine guns. Thanks to their 30 years experience, they have became regular supplier to the foremost sporting gun makers of the world. But not only: their flexibility allows us to manufacture special models for anything that needs to be carried safely or showed properly in a case.
The high grade standards of Emmebi products are guaranteed by an accurate design that meets the requirements of the end-user and by the choice of materials: the shells are reinforced and are made of selected woods; leathers are carefully tanned in the traditional manner; cotton and baize linings, canvas, imitation leather and rubber coatings are the result of year of researches to make them resistant and beautiful to touch; the solid brass hardware is safe and selected to meet the style of the case.
The whole is then painstakingly assembled by Emmebi's highly skilled workers: over 30 years we have come up with the ideal combination of state-of-the-art technology and the best traditional Italian craftsmanship.
For all the cases are given a 12 months limited guarantee from purchase for faulty materials or workmanship.
www.emmebi.it/
Tuotemerkin kaikki tuotteet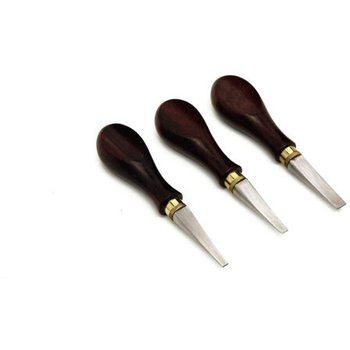 €
Poistossa alk.
4.77 €