Lajit »
Kiipeily »
Camut »
Black Diamond
Camalot Ultralight #4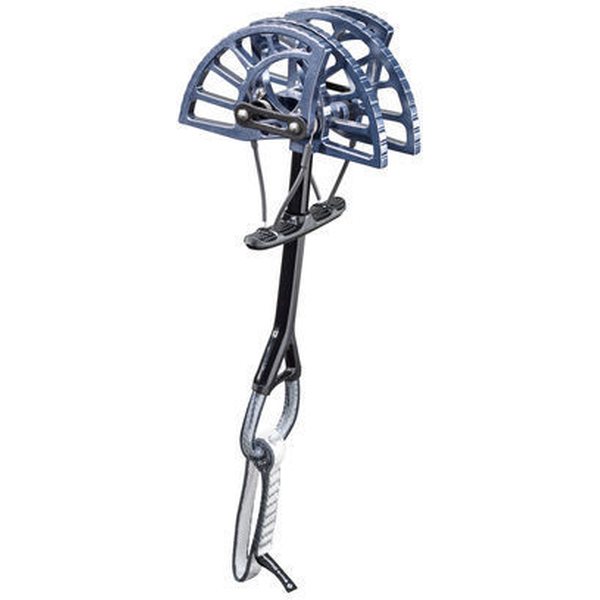 Hinta
€tai osamaksulla alkaen 11.66 €/kk
Saatavuus
Heti
. Voit tilata tätä tuotetta korkeintaan varastossamme olevan määrän.
Varastotilanne
Tuotteen kuvaus
- 66.0-114.7 mm halkeamiin
- Vahvuus 12 kN
On fast-and-light missions and smash-and-grab ascents when weight really matters, the Black Diamond Camalot Ultralight presents a 25% weight savings over the Camalot. With sculpted lobes that account for a portion of the weight savings, the Camalot Ultralight features a dyneema cord in place of a cable with all of the same strength you rely on. A double-axle design allows for the widest placement range possible for each cam device, and color coding makes for easy identification when quick pro is paramount. When light is right, the Camalot Ultralight is essential.
Double-axle design offers widest range for each cam unit
Dyneema core stem design is strong, durable and low-profile
14mm dyneema tape sling
Ergonomically optimized stem and thumb loop for surgically precision placements
Color-coded for easy identification and wide range of sizes
Weight :

[#4] 225 g (7.94 oz)
Strength :

[#4] 12 kN (2698 lbf)
Range :

[#4] 66.0-114.7 mm (2.60-4.51in)
Tuotteen koko pakattuna tai myyntipakkauksen koko on arviolta 100 x 300 x 120 mm.
Paino
0.16
kg (Tuotteella voi olla kevyt myyntipakkaus.)
Kommentit
juk...@...fi kirjoitti 28.09.2018 :
Toistaiseksi ok
Lisää kommentti
Tuotemerkki