Arc'teryx
FL-365
Hinta
€
Saatavuus
Osa tämän tuotteen malleista on vapaana varastossamme. Tämän tuotteen toimitusaika on
heti
, jos sitä on vapaana varastossamme ja muuten arviolta
7 - 31 vrk
tilauksesta. Arvion luotettavuus on hieman epävarma.
Varastotilanne
Tuotteen kuvaus
Kompaktit, mukavat, erityisesti miehille suunnitellut valjaat. Monipuolisuudensa ansiosta soveltuvat lähes kaikenlaiseen kiipeilyyn.
Valmistajan tuotekuvaus:
Rock, ice or alpine climbing, the FL-365 can cover all three disciplines with enough racking options to take on nearly any route. Created for lightweight versatility and performance comfort, the FL-365 utilizes Warp Strength Technology™ for exceptional weight distribution with dependable strength. Improved tie-in points with orange wear indicators help elevate safety, and the careful patterning and Burly™ Double Weave stretch material for the rest of the harness highlight the Arc'teryx commitment to the relentless pursuit or quality and performance.


Harness Features
Wear safety markers on belay loop and tie-in points
Self locking buckle
WST™ (Warp Strength Technology) load is evenly supported across entire harness structure
Four ice clipper slots
Stretchy mesh storage bag
Sure fit elasticized fixed leg loops enable a precision fit with varying layers
Stainless steel quick hook on the rear leg elastic permits using the bathroom without taking off your harness
Rear haul loop
Four gear loops
MATERIALS
Burly™ Double Weave four-way stretch fabric
7075 T6 aluminum anodized buckle
Type 66 nylon webbing
Polyurethane gear loops
Arc'teryx kokotaulukko
Tuotteen koko pakattuna tai myyntipakkauksen koko on arviolta 220 x 100 x 70 mm.
Paino
0.5
kg (Tuotteella voi olla kevyt myyntipakkaus.)
Valmistusmaa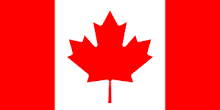 Kanada
Takuuaika
12 kk
Kommentit
Lisää kommentti ...
Mielipiteet
Tuotemerkki

Tuotteet, joita on ostettu usein tämän tuotteen kanssa:
€